Check Out Our News & Updates
Tuesday, 04 February 2020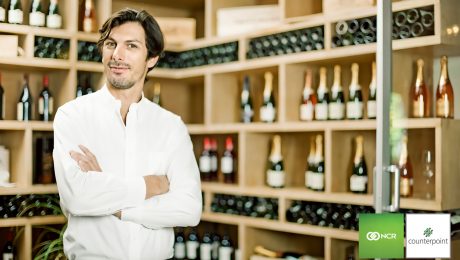 NCR CounterPoint is an all-in-one retail management solution providing Point of Sale (POS) check out, Inventory Management, Reporting, and Analytics. The system encompasses a "one-stop-solution" for all retail point of sale and online eCommerce needs.
CP Commerce's Counterpoint POS integration enables POS product data including item number (SKU), item name, quantity on hand, customer specific pricing, long description, and HTML to automatically sync between Counterpoint POS and online sales channels. As items are added or updated in POS, the product updates entered in POS are synced with multiple online channels automatically. This includes websites, eBay, Amazon, and other online sales channels. Counterpoint POS integration with eCommerce feeds online orders into Counterpoint POS automatically.
The integration eliminates the need for manual data entry. Orders placed online feed to Counterpoint POS automatically on a schedule, eliminating repetitive data entry, order entry, and data entry errors. The automation saves time and labor cost. Let CP Commerce help you build and take your store & inventory online today.
CP Commerce also specializes in customization's tailored to fit the needs of each business that we partner with. Therefore, these customization's are retrofitted to help inventory, reporting, and even 3rd party applications to processes in your business's sales funnel.
• Automatically upload product information from NCR Counterpoint POS to your web store.
• Automatically update latest pricing & stocks from POS to the web store.
• Automatically update Counterpoint inventory to online marketplaces including eBay and Amazon.
• Automatically downloaded web store orders in Counterpoint for fulfilment
• Eliminate duplicate and manual data entry on your website.
• The most affordable Omni-Channel experience to your customers.
Hence, CP-Commerce is your one-stop-shop for all retail brick and mortar inventory control and automation as well as online integration for your eCommerce store.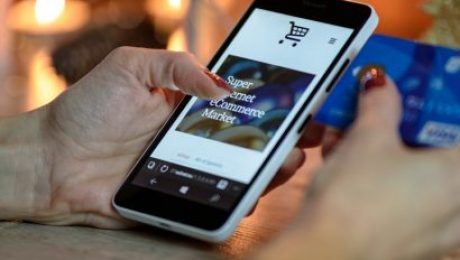 CP-Commerce – A Magento 2 E-Commerce Integration
Imagine being able to see directly into your online and in-store inventory all on one cohesive system.
This includes a fully customizable theme and styling to give your site a unique and professional appearance. The theme specifically drives the overall look and feel of your site. You can choose your theme options specific to your company in the CP-Commerce Admin Panel. You can also change the fonts and colors, display your own slideshow on the home page, customize the header and footer areas and much more. If you wish to fine-tune the design, you can customize the CSS file or completely change the built-in elements using XML.
CP-Commerce Integration to Counterpoint SQL
CP-Commerce eCommerce integration to Counterpoint syncs all your items, prices, A/R and customer data between your e-commerce website and CounterPoint. If there aren't existing extensions to meet your needs, we can develop them for you in-house. Sync directly from CounterPoint to eCommerce. Here are some advantages of integrating to NCR Counterpoint-
You're Always Connected & Selling to the Connected Customer
Unified Customer Experience Across Channels
Achieve Seamless Synchronization of Your Inventory & Supply Chain
Centralized Customer & Sales History
Data Security Beyond the Transaction
Selecting Your Integration Partner
Give your shoppers more to look at – more details, more colors, and more images. Built-in image zooms let shoppers see the finer details of each product. Show off the front, back, inside and other views of each product with an unlimited number of alternate images, and associate images with additional product options such as color, etc. Shoppers can sign up for Email Alerts if they want to be notified when a product is back in stock, or when the price changes for a product they're interested in buying.
Email alerts are automatic – when you receive more inventory or set up sale pricing in CounterPoint, Magento automatically updates the quantities and prices in your online store, and your online store automatically emails the shoppers who have signed up for alerts. As you can see, CP-Commerce is packed with features. Don't see something you're looking for? There's a good chance it's built in or can be added relatively inexpensively. 
In short- let us help and guide you on automating your business into a fluid, robust, and dynamic powerhouse of sales.
About Computer SOS, Inc.:
Computer SOS, Inc. was founded in the mid-nineties as a small computer repair business in Williamsville, New York on the outskirts of Buffalo. Since then we have grown to a full-service company offering solutions, service, consumables, hardware and software, on-site technical design, installation, support and training, custom application development, web site design and hosting, management, and internet connectivity.