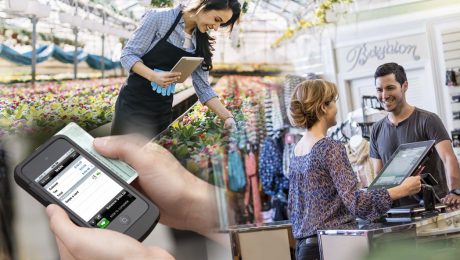 CP-Commerce Retail POS
Built on more than two decades of retail technology expertise, the NCR CounterPoint product line is unparalleled in terms of capability and ease of use.
NCR CounterPoint retail management software is loaded with features like built-in gift card and loyalty program functions, robust management reporting, and a fully integrated eCommerce solution.
Counterpoint Features
• Maximize profitability
• Control Operating Cost
• Improve Speed of Service to Customers
• Increase Efficiency
• Improve Inventory Control and Accuracy
• Track customers and market to them
• Minimize shrink
• Open a web store
NCR CounterPoint has both the power and flexibility you need in retail POS software to run your business your way. Whether you have one store or hundreds of stores, NCR CounterPoint runs your business efficiently and profitably.
Instant inventory updates let your employees know what's in stock, on order, and in transit. Track your customers, control your purchasing, retain detailed sales history, or open an online store – NCR CounterPoint includes everything you need to streamline your business and boost your bottom line. CP-Commerce is the next step, bringing that inventory management system online for the automated ordering and
NCR CounterPoint allows you to:
• Boost your bottom line
• Accelerate your business
• Tailor your solution
• Preserve your audit trail
• Manage sales, returns, orders, special orders, backorders, and layaways on the same ticket
• Associate image, audio, or video files with each item and/or customer, and CounterPoint can automatically display the image
• Choose from either Regular Ticket Entry or Touchscreen Ticket Entry
• Password-protect ticket entry to ensure that access CounterPoint is restricted to authorized users
• Transfer stock from other warehouses to meet customer order needs
• Secure, turn-key gift card solution designed for any size retailer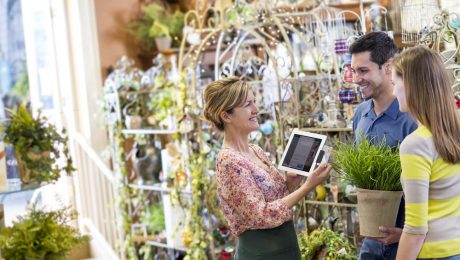 Counterpoint retail management solution targets the small to mid-market retailer in a variety of verticals. It is a well rounded solution that covers more than Point of Sale, and supports multi-channel activities.
In a world where technology is rapidly changing, you need a partner who can adapt quickly! CP-Commerce, the leader in point-of-sale technology integration, has the solutions your business demands to keep you competitive and moving forward. NCR Counterpoint is an innovative, feature-rich retail management solution designed to handle all aspects of a retailer's business.
It is important that your E-commerce web site must be easy to use so that the shopper will be able to locate the merchandise and have confidence when placing their orders. If first time buyers are satisfied with the prices in the website as well as their experience, they are more likely to come back and shop again.
If you choose to setup an E-Commerce web site, you must be certain that the cart is search engine friendly. If customers are unable to find your online store, it will be difficult to make sales.
Some of the key features available with NCR Counterpoint:
Full Retail Management Suite – Point of Sale, Inventory, Customers, Accounts Receivable, Order Management Automated Purchasing, Timecards, Reporting and Accounting Integration.
Mobile – Mobile tools to help you sell, record inventory, physical counts and more.
Microsoft SQL Database – NCR Counterpoint is built on the Microsoft SQL Server® database platform providing reliable data storage, scalability, and exceptional performance.
EMV Support – Chip and Pin technology to ensure your customer's credit card data is secure.
Microsoft Dynamics Accounting Integration – NCR Counterpoint offers a direct interface to Microsoft Dynamics and many other popular accounting solutions.
Contactless Payments – Offer the payment solutions your consumers demand with support for Apple Pay and Google Wallet.
Point-to-Point Encryption – Adds another layer of security to ensure your customer's data is protected.
Social Media, Email Marketing – Market to your customers with the built in email and social media platform.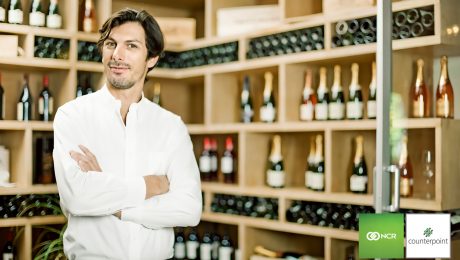 NCR CounterPoint is an all-in-one retail management solution providing Point of Sale (POS) check out, Inventory Management, Reporting, and Analytics. The system encompasses a "one-stop-solution" for all retail point of sale and online eCommerce needs.
CP Commerce's Counterpoint POS integration enables POS product data including item number (SKU), item name, quantity on hand, customer specific pricing, long description, and HTML to automatically sync between Counterpoint POS and online sales channels. As items are added or updated in POS, the product updates entered in POS are synced with multiple online channels automatically. This includes websites, eBay, Amazon, and other online sales channels. Counterpoint POS integration with eCommerce feeds online orders into Counterpoint POS automatically.
The integration eliminates the need for manual data entry. Orders placed online feed to Counterpoint POS automatically on a schedule, eliminating repetitive data entry, order entry, and data entry errors. The automation saves time and labor cost. Let CP Commerce help you build and take your store & inventory online today.
CP Commerce also specializes in customization's tailored to fit the needs of each business that we partner with. Therefore, these customization's are retrofitted to help inventory, reporting, and even 3rd party applications to processes in your business's sales funnel.
• Automatically upload product information from NCR Counterpoint POS to your web store.
• Automatically update latest pricing & stocks from POS to the web store.
• Automatically update Counterpoint inventory to online marketplaces including eBay and Amazon.
• Automatically downloaded web store orders in Counterpoint for fulfilment
• Eliminate duplicate and manual data entry on your website.
• The most affordable Omni-Channel experience to your customers.
Hence, CP-Commerce is your one-stop-shop for all retail brick and mortar inventory control and automation as well as online integration for your eCommerce store.